Ayar Labs is moving ahead on many fronts as we continue to build toward volume production with a major business win and seasoned additions to our executive team.
The major business win came in the form of a $15 million multi-year contract in support of Project KANAGAWA (the Co-Packaged Analog-Drive High-Bandwidth Optical Input/Output Project). The goal of this project is to transition optical I/O into the Defense Industrial Base (DIB) while driving affordability and scalability for production.
The development of our in-package optical I/O technology couldn't have come at a better time with respect to the state-of-the-art systems that are currently underway in both commercial and military sectors. In the case of military applications, for example, the past few years have seen tremendous advances in digital transducer (sensor and actuator) technologies, including dramatically increased performance and resolution, and in computational processing power. The bottleneck for many applications, such as phased array radars, has been the ability to transport vast amounts of digital data over large distances (tens to hundreds to thousands of meters) at extreme speed. Traditional copper interconnects are unable to satisfy the distance and bandwidth demands of these applications, which is why developers are turning to optical solutions.
The exciting thing for me is that we are maturing as a company, transitioning out of pure research and development and into real-world products and commercial readiness, with all that entails. As we move aggressively into the production of our core optical I/O technology, we're turning our attention to scaling our commercial efforts and expanding our product line both horizontally and vertically. By horizontally, I mean that we're extending the breadth of our product line to cover more opportunities and address more applications. By vertically, I mean that we need to think about the entire ecosystem, how our products are packaged, and how they are integrated into our customers' products.
Furthering our commercial development requires new expertise and abilities, so we've expanded our executive team with the addition of Lakshmikant (LK) Bhupathi in the role of vice president of products, strategy, and ecosystem, and Scott Clark in the role of vice president of manufacturing and operations.
Lakshmikant (LK) Bhupathi
VP Products, Strategy &, Ecosystem
LK has experience with both small startups and large companies. He also has experience with SerDes and compute express link (CXL), both of which are key to today's extreme bandwidth systems. LK joins us following twenty years with Marvell Semiconductor in a variety of design, technical marketing, and product roles. He also has ecosystem experience, serving as the president and marketing chair for the NBASE-T Alliance (since merged with the Ethernet Alliance).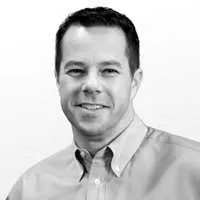 Scott Clark
VP Manufacturing & Operations
Scott comes to us with extensive manufacturing, supply chain, and operations senior leadership experience, most recently as vice president of supply chain at Corsair Gaming. He has also lived and worked in Asia for many years, building close relationships with a wide range of suppliers, which is extremely useful when it comes to managing those portions of the supply chain.
In their newly created roles, LK and Scott will focus on product management, manufacturing, supply chain, ecosystem, and partner development to build scale for Ayar Labs' optical I/O solution with new and existing partners and customers.
Earlier this year in my blog "2022 Is the Year of Commercialization for Ayar Labs," I talked about our focus on building our supply chain and growing our ecosystem to support our solution at scale. In 2023 we will continue our commercialization efforts in preparation for volume production. LK and Scott are on board to take us to that next level of commercialization. I don't want to give too much away, but I will say that you can expect to see some very exciting things from Ayar Labs in 2023, and at OFC in March 2023.